It is so frustrating to plan a great class and have poor attendance. This happened to me last semester when the weekly topic was ironically "cohesion". I have taught the same class for the last many years, and this one is the most fun and interactive lessons of the semester. Except for some reason – I'm not sure if it was an exam, or another major project due the same week for another class – but I only had EIGHT students show up! This was not even close to the number I would have needed to complete the activities. Not only did it ruin the activities I had planned, it also impacted my motivation to provide an engaging lecture – since the material wasn't originally intended to be in that form. The class felt it. I felt it. It was awful.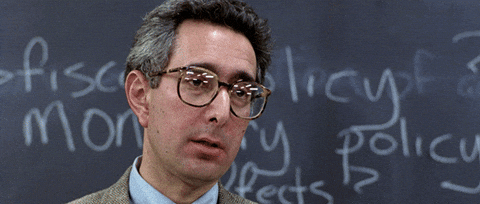 I thought I used a variety of instructional techniques, but this was the first group I was not connecting with. I have the same group this semester, and I am having a hard time figuring out why they are so interested in just being spoon-fed material with, in my opinion, zero effort on their part. So… I fought it! I turned the tables on them and started to "flip" the classroom. Slowly at first so it wasn't a shock, of course. I added supplementary readings and self-directed material. I started assessing it formally and informally. And, guess what? A pattern emerged: highly engaged students thrived; but non/low engaged students did not.
I am curious about why students have poor attendance. I am interested in examining instructional strategies to increase student engagement, participation and attendance. I would like to see class time spent in a more meaningful way: improved discussion and opportunities for experiential learning. I am open to trying a variety of methods within my class and using a variety of evaluation tools to see which strategy, or combination of strategies, works.
Research Question: What strategies can be implemented to improve student attendance and increase engagement in the classroom?
Literature Review
I did an initial glance of previously published literature about student engagement, absenteeism, motivation and the flipped classroom model. Luckily, there is a LOT of literature that can be used to support the proposal.
Abeysekera, L., & Dawson, P. (2015). Motivation and cognitive load in the flipped classroom: definition, rationale and a call for research. Higher Education Research & Development, 34(1), 1-14.
http://dro.deakin.edu.au/eserv/DU:30070647/dawson-motivationand-post-2014.pdf
Collie, R. J., Holliman, A. J., & Martin, A. J. (2017). Adaptability, engagement and academic achievement at university. Educational Psychology, 37(5), 632-647.
https://www.researchgate.net/profile/Andrew_Martin35/publication/308130304_Adaptability_engagement_and_academic_achievement_at_university/links/5869a3e808ae6eb871b96570/Adaptability-engagement-and-academic-achievement-at-university.pdf
Roehl, A., Reddy, S. L., & Shannon, G. J. (2013). The flipped classroom: An opportunity to engage millennial students through active learning strategies. Journal of Family & Consumer Sciences, 105(2), 44-49.
https://pdfs.semanticscholar.org/daa3/b94cdc7b52b3381a7c7e21022a7a8c005f84.pdf
Challenges
I think there are some challenges associated with implementing instructional strategies that students are not used to. It is important to gauge the group and first try to find out what motivates their learning. A significant challenge most of my students face is time. Some students, for example, are adult learners (mature students) whose commitments outside of the classroom impact the time the can spend on studies. My class is one of eight other classes, so I cannot implement something that detracts from other classes if it means significantly more time needs to be spent on my material. However, I also believe that people can make time for what is important to them, so figuring out how to motivate students to want to learn is very important. Students may also be unfamiliar with self-directed learning which means that additional skills such as time management or organization need to be taught or reinforced.
Measuring Outcomes
How to measure the outcomes can be done in a variety of ways, and be both quantitative or qualitative. Real-time assessments could include using methods such as "Ticket to Class", self assessments, peer assessments, or evaluating the quality of the reflection or discussion within the class. Short-term assessments can include tests, quizzes, module completion. Long-term assessments could include correlating attendance with student grades, or attendance with program retention. This could be done through the use of surveys or focus groups, even post-grad.
Current Strategy
This is what normally happens in most courses: Text chapters/readings are assigned that coincide with the weekly topics and slide presentation. Students are not motivated to come to class because there is really no incentive to do so. Students are passive. They do not take an active role in their learning.
New Strategy
"Flip" the classroom. Less/no reliance on assigned text. Development of self-directed modules with materials organized by topic and provide options with regard to what is required, supplementary, or optional. Student takes an active role by directing their own course of class preparation. Class time spent comprehensively examining aspects of topics, connecting content to current issues, allowing for deeper and more meaningful discussion. Assessments revised to evaluate students using higher level descriptors. More accountability for student.
Evidence
I would need to gather evidence that this instructional strategy works in the long-term. Retaining students in our program is crucial for it to continue in the future. This can be gauged by evaluating retention rates before and after the new model. The "Flipped Classroom" may not be a better option, but one that can be explored as an alternative to traditional learning. I think there needs to be a variety of instructional strategies to make a long-term difference, and not just in one class. This could also be compared to the same program in other schools over time. As a start, it could be implemented in one class or in one intake and this groups satisfaction surveyed upon completion.
Ethical Considerations
I have submitted to the Research Ethics Board once during my final project for my Masters, and it was a process that was far more intensive than I originally thought it would be.   A lot of it seemed more relevant to actual science experiments, but I learned that it there are always ethical concerns associated with any research involving human participants even if the method used is considered non-intrusive (like a survey). In reviewing Research Ethics Policy at my school, I found a lengthy and comprehensive policy on conducting ethical research. It was pretty clear on how to conduct ethical research and that all research involving human participants requires the review and approval of the Research Ethics Board prior to the start of the research.
In this project, two data collection strategies that I could use are surveys or focus groups.  Care must be taken to maintain the dignity of participants and minimize any harm that the research may cause.  Three areas of concern are privacy, confidentiality and informed consent.  Privacy refers to the disclosure of personal information.  For a project like this, personal information may be collected if the survey aims to uncover long-term outcomes and contact students post-graduation.  Confidentiality refers to a guarantee of anonymity such as in the communication of research findings.  Information disseminated in the final report cannot be linked to participants.  Participants can  be anonymized at initial stages, or students can be assigned numerical identification.  Obtaining informed consent means that participation in the study is voluntary and the participant is educated on the study and its purpose.  The researcher-participant relationship must be characterized by trust, achieved through transparency of the research process and goals.  This project could use an information letter attached to the survey that gives information about the research question.  As per Research Ethics Policy, participants will need to confirm that they are voluntary participants, that the information provided will be confidential, and that they can withdraw from the study at any time. 
Dissemination
This research could be shared with colleagues at my school, or with colleagues at other schools formally or informally.  It could be published online in an academic journal, or disseminated through video, etc. like in this module's examples. 
I would need to check for certain with the school, however, before dissemination to ensure I am acting within policy for publication. There is another comprehensive policy on research integrity and scholarship, but it does not explicitly provide guidelines for dissemination. It does, however, provide a framework for how to obtain support for research projects which include: the quality of proposal; perceived educational merit; availability of resources; outside funding; and intellectual property considerations, among other items. 
So, if the time ever comes when I am able to conduct research on behalf of the school, I will refer back to policy on how to have the research supported and approved, and the appropriate course for dissemination.
Adapted from: C. J. Stanny, E. M. El-Sheikh, & H-M. Chung (2009) Getting Started with an SoTL Project.
Center for University Teaching, Learning, and Assessment http://uwf.edu/cutla/